BOOKS BY PAULA PAUL--STORES THAT TOUCH THE HEART AND CHALLENGE THE MIND   contact: paulapaul7@yahoo.com
My latest Novel: The Mind of a Deviant Woman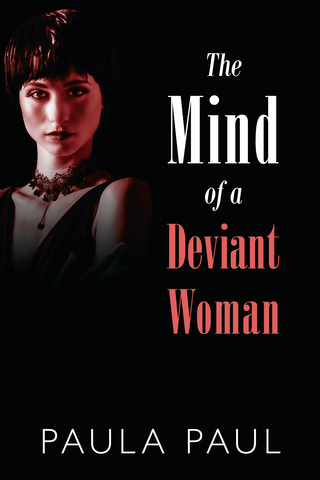 THE MIND OF A DEVIANT WOMAN
Carrie Buck is little more than an indentured servant in Charlottesville, Virginia, during the early 1900s. When she gives birth to a daughter out of wedlock, Carrie is institutionalized. She, along with epileptics, prostitutes, criminals, and other "undeirables" are considered deviant and must be sterilized based on a US Supreme Court decision. New York socalite Louisa Van Patten is a supporter of the sterilization movement, but her research leads her to uncover facts that send her research spinning off course and change her life forever. It is only Carrie who can save Louisa's life and reset her course.
I have used, in part, authentic letters and documents from the era to create a fictionalized account of Carrie's life and trial and the Supreme Court decision that eventually influenced actions taken against citizens in Nazi Germany.
NEW BOOK OUT IN OCTOBER 2016
Irene Seligman has to quit her job as an assistant district attorney in Manhattan to return to her hometown of Santa Fe, New Mexico, when her irascible mother divorces her fifth husband and needs Irene's help.
Irene opens a haute couture consignment store in Santa Fe and finds a dead woman in her closet on the store's opening day. This not the old Santa Fe of her childhood.
Freemasons in Newton-Upon-Sea are murdered with alarming regularity, and the figure of an ancient Templar Knight appears after each death. Dr. Alexandra Gladstone must perform an illegal autopsy and risk her life to find the killer and stop the carnage.
A dead body lying atop a grave, Dr. Gladstone's maid calling up spirits of the dead, Queen Victoria visits Newton-Upon-Sea and is the suspected murderer
LISTEN TO A SAMPLE OF MY NEW AUDIO BOOK:

Audiobook, narrated by Jessica Osbourne, available on 7.24.14




Distributed by: Audible.com, Amazon.com, EBSCO, Midwest Tape, Overdrive, Audiobooks.com, Google Play, and iTunes
FORGETTING TOMMIE is the title of my new book. 
It's a story about love. Aren't all books? This, however, is about love that goes beyond romantic love. It's about a love that evolves into something that I believe only people who have experienced it can understand.
Click on "Blog" and read about it. Or click on the Amazon link below.

I HAVE A NEW IDENTITY

My new identity is one I didn't choose. You can about it on my blog.
I'VE WRITTEN ANOTHER BOOK, BUT I'M PRETENDING I'M NORMAL
I've been away for a while. Away from blogging, at least. I've been writing another book, you see, and it makes me a little bit crazy. Now that I'm done with the book, I'm trying to be a normal person. You can read about it by clocking on "Blog" above.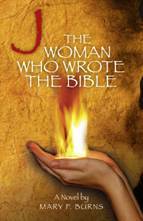 Thanks to everyone who downloaded SYMPTOMS OF DEATH during my promotion of the book last week. You made it rise to Number One on Kindle's historical mystery list!

Now, if you'd like to read the next book in the Alexandra Gladstone Mystery Series, you can buy or download AN IMPROPER DEATH. It's only $2.99 on Kindle! However, if you buy the paperback and find the misspelling on the cover, I'll send a free copy of HALF A MIND TO MURDER to the first five readers who e-mail me at www.paulapaul7@yahoo.com and tell me the word.

I love writing the books in the Gladstone series, although the research on medicine in the 19th century can be difficult and time-consuming at times. Yet, if you'll keep reading them, I'll keep writing them.



Click on "Blog" above and read my thoughts on abortion.
SINS OF THE EMPRESS is the story of Catherine the Great of Russia. "All that I ave ever done, I have done for love."
Amazon
Available as print and e-book
Click on New Chapter above and read the first chapter of Sins of the Empress.