BOOKS BY PAULA PAUL--STORES THAT TOUCH THE HEART AND CHALLENGE THE MIND
 
contact: paulapaul7@yahoo.com
What Reviewers Are Saying
"The Mind of a Deviant Woman" by Paula Paul is a wonderful work of historical fiction documenting how a society's effort to improve itself can lead to catastrophic consequences for the world.
The story begins in 1914 in Charlottesville, Virginia. Its main character, Carrie Buck, lives a Cinderella-like existence with her adopted family, the Dobbses. When she realizes her birth mother is the town's most unfortunate citizen--a prostutute and a drunk--she is fraught with embarrassment yet determined to keep a connection to her real kin.
When Carrie is slated to join her mother in a Colony for Epileptics and Feebleminded, she meets Louisa Van Patten, a researcher in the field of eugenics--a movement geared to regulate the social order and prevent the genetic spreading of specific traits through sterilization. Louisa's discourse, "The Mind of a Deviant Woman," supports the field of eugenics through the study of unfortunate women and their offspring. As Louisa digs deeper into Carrie's situation, she comes in contact with Ben Newman, a newspaper columinst. Ben is wary of Louisa's research and the implications it will have on society.
This book should not be judged by its cover--literally. Its dark wrapper with the mysterious figure and the use of the word deviant may make you think it is filled with promiscuity and eroticism, but it is far from that. It is a well-written piece of historical fiction that documents a time in the US when women could be judged by their misfortunate situations and labeled as feebleminded and unfit to mix in society. While there is some reference to prostitution in the book, the author does not delve into any graphic details and remains focused on the topic at hand.
The book's character development is outstanding--the complexities of Paul's main characters are well narrated through dialog and action. Her depiction is a study in contrast. Emma Buck, a homeless woman and the true unfortunater and sufferer of the story, Carrie Buck, her daughter who was rescued from her circumstances and brought to live in a middle-class home, and Louisa Van Patten, a privileged, educated woman who has the advantage to acquire whatever she can dream. Despite their apparent differences, the author paints them all as victims of a society that has no tolerance for their desires or needs. Each, in her own way, deviates from the norm.
The author's leading man in the story, Ben Newman, is written as Louisa's conscience. His viewpoint as a journalist is her inner voice prodding her to look more closely at the situation. Each time he expounds, "I ask you again, who gets to decide who's unfit and why?" we are reminded that there is another side to this story--one in defense of human rights.
It is the connection of the author's characters, through story and actual written correspondence, that add grit and reality to this tale. The letters interspersed in "The Mind of a Deviant Woman" support the early 1900 timeframe and add to the story's validity as a piece of historical fiction. I am thankful for Paula Paul's research and for communicating the details of sterilization laws--to learn that they were never formally revoked is shocking. Although it is always horrific to learn that there are persons who deem parts of our society unworthy, it is not unfamiliar. This book is a great reminder that we should continue to stand up for what is right in a world tainted by unjust politics and corruption. Kimberly Luyckx
THE MIND OF A DEVIANT WOMAN is now available on audio narrated by Deborah Greenfield. To purchase click the link above.
My latest Novel: The Mind of a Deviant Woman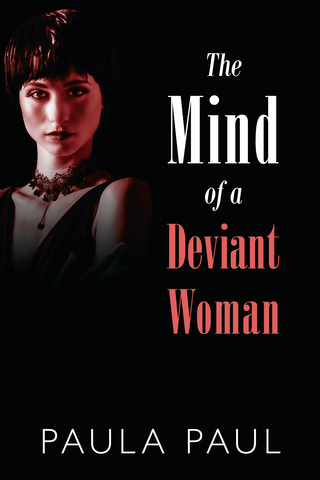 THE MIND OF A DEVIANT WOMAN
Carrie Buck is little more than an indentured servant in Charlottesville, Virginia, during the early 1900s. When she gives birth to a daughter out of wedlock, Carrie is institutionalized. She, along with epileptics, prostitutes, criminals, and other "undeirables" are considered deviant and must be sterilized based on a US Supreme Court decision. New York socalite Louisa Van Patten is a supporter of the sterilization movement, but her research leads her to uncover facts that send her research spinning off course and change her life forever. It is only Carrie who can save Louisa's life and reset her course.
I have used, in part, authentic letters and documents from the era to create a fictionalized account of Carrie's life and trial and the Supreme Court decision that eventually influenced actions taken against citizens in Nazi Germany.
NEW BOOK OUT IN OCTOBER 2016


Irene Seligman has to quit her job as an assistant district attorney in Manhattan to return to her hometown of Santa Fe, New Mexico, when her irascible mother divorces her fifth husband and needs Irene's help.
Irene opens a haute couture consignment store in Santa Fe and finds a dead woman in her closet on the store's opening day. This not the old Santa Fe of her childhood.
Freemasons in Newton-Upon-Sea are murdered with alarming regularity, and the figure of an ancient Templar Knight appears after each death. Dr. Alexandra Gladstone must perform an illegal autopsy and risk her life to find the killer and stop the carnage.
A dead body lying atop a grave, Dr. Gladstone's maid calling up spirits of the dead, Queen Victoria visits Newton-Upon-Sea and is the suspected murderer
LISTEN TO A SAMPLE OF MY NEW AUDIO BOOK:

Audiobook, narrated by Jessica Osbourne, available on 7.24.14




Distributed by: Audible.com, Amazon.com, EBSCO, Midwest Tape, Overdrive, Audiobooks.com, Google Play, and iTunes

FORGETTING TOMMIE is the title of my new book. 
It's a story about love. Aren't all books? This, however, is about love that goes beyond romantic love. It's about a love that evolves into something that I believe only people who have experienced it can understand.
Click on "Blog" and read about it. Or click on the Amazon link below.

I HAVE A NEW IDENTITY

My new identity is one I didn't choose. You can about it on my blog.
I'VE WRITTEN ANOTHER BOOK, BUT I'M PRETENDING I'M NORMAL
I've been away for a while. Away from blogging, at least. I've been writing another book, you see, and it makes me a little bit crazy. Now that I'm done with the book, I'm trying to be a normal person. You can read about it by clocking on "Blog" above.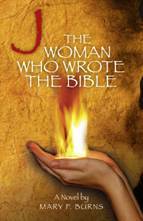 Thanks to everyone who downloaded SYMPTOMS OF DEATH during my promotion of the book last week. You made it rise to Number One on Kindle's historical mystery list!

Now, if you'd like to read the next book in the Alexandra Gladstone Mystery Series, you can buy or download AN IMPROPER DEATH. It's only $2.99 on Kindle! However, if you buy the paperback and find the misspelling on the cover, I'll send a free copy of HALF A MIND TO MURDER to the first five readers who e-mail me at www.paulapaul7@yahoo.com and tell me the word.

I love writing the books in the Gladstone series, although the research on medicine in the 19th century can be difficult and time-consuming at times. Yet, if you'll keep reading them, I'll keep writing them.



Click on "Blog" above and read my thoughts on abortion.
SINS OF THE EMPRESS is the story of Catherine the Great of Russia. "All that I ave ever done, I have done for love."
Amazon
Available as print and e-book


Click on New Chapter above and read the first chapter of Sins of the Empress.